Experience an outdoor 3-D Slideshow by Gerald Marks on the lawn by the HoloCenter on Governors Island.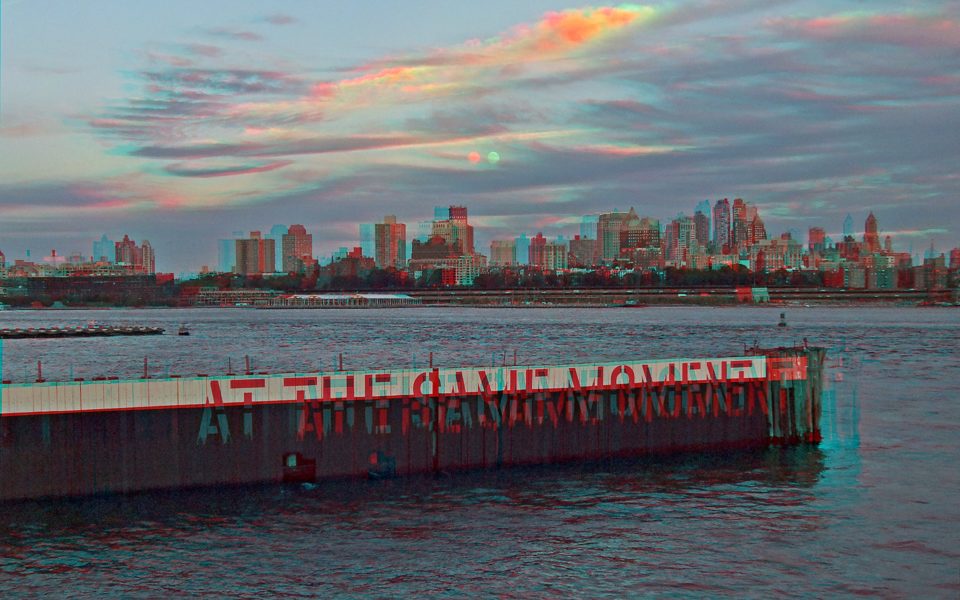 The New York Skyline serves as our background and a 95% Full Moon will rise over the Parade Ground in the East.
Welcome to the Virtual Drive-In Theatre for Space Travelers!
Friday September 8
The show starts at 7:45 PM a half hour after Sunset and will finish by 9:30pm. You are welcome to pop in and out.
There will be some chairs but this is also a chance to sit on the lawn, under the trees, under the Sky! Bring a blanket to sit on if you like. 3D glasses provided.
After Hours Ferry times:
departing 10 South Street
5:30pm, 6:30pm, 7:30pm and 8:30pm

Returning to Manhattan
7pm, 8pm 9pm and 10pm
After Hours is made possible by the Friends of Governors Island.
Save
Save
Save
Save
Save