Into the Night
Ana Maria Nicholson
October 3 – 24, 2009
An exhibition of large format holograms that capture the hidden dimensions of the body.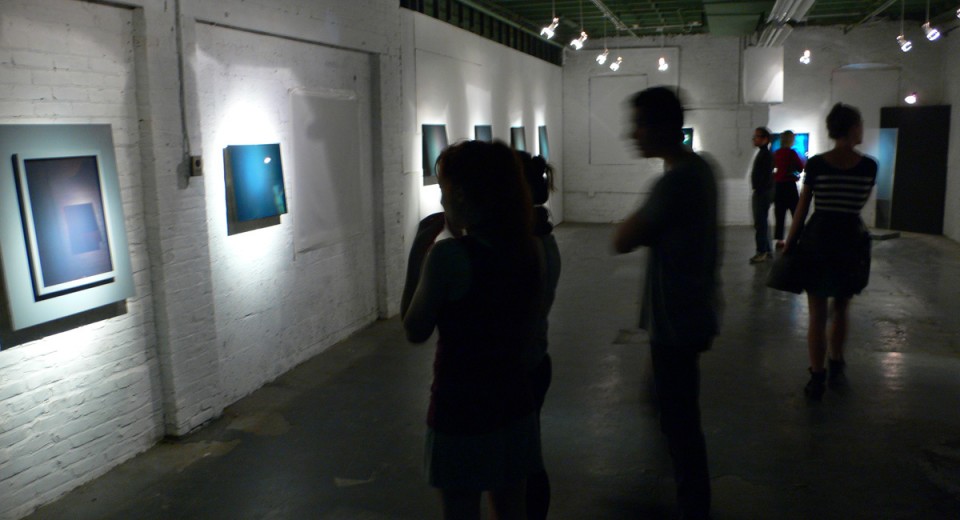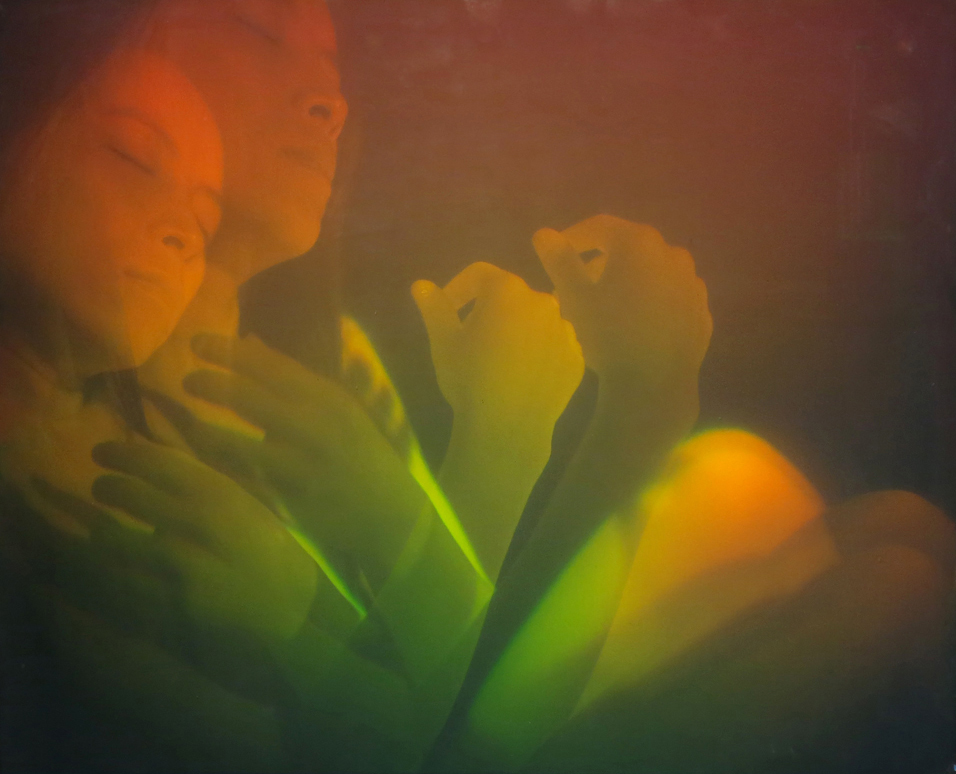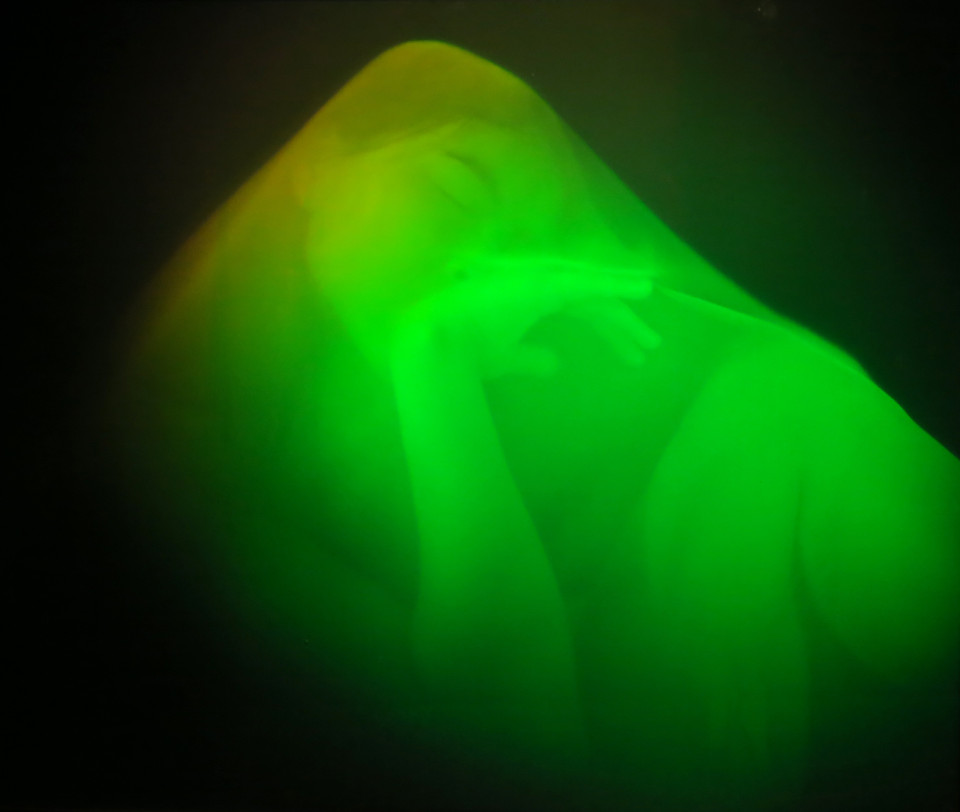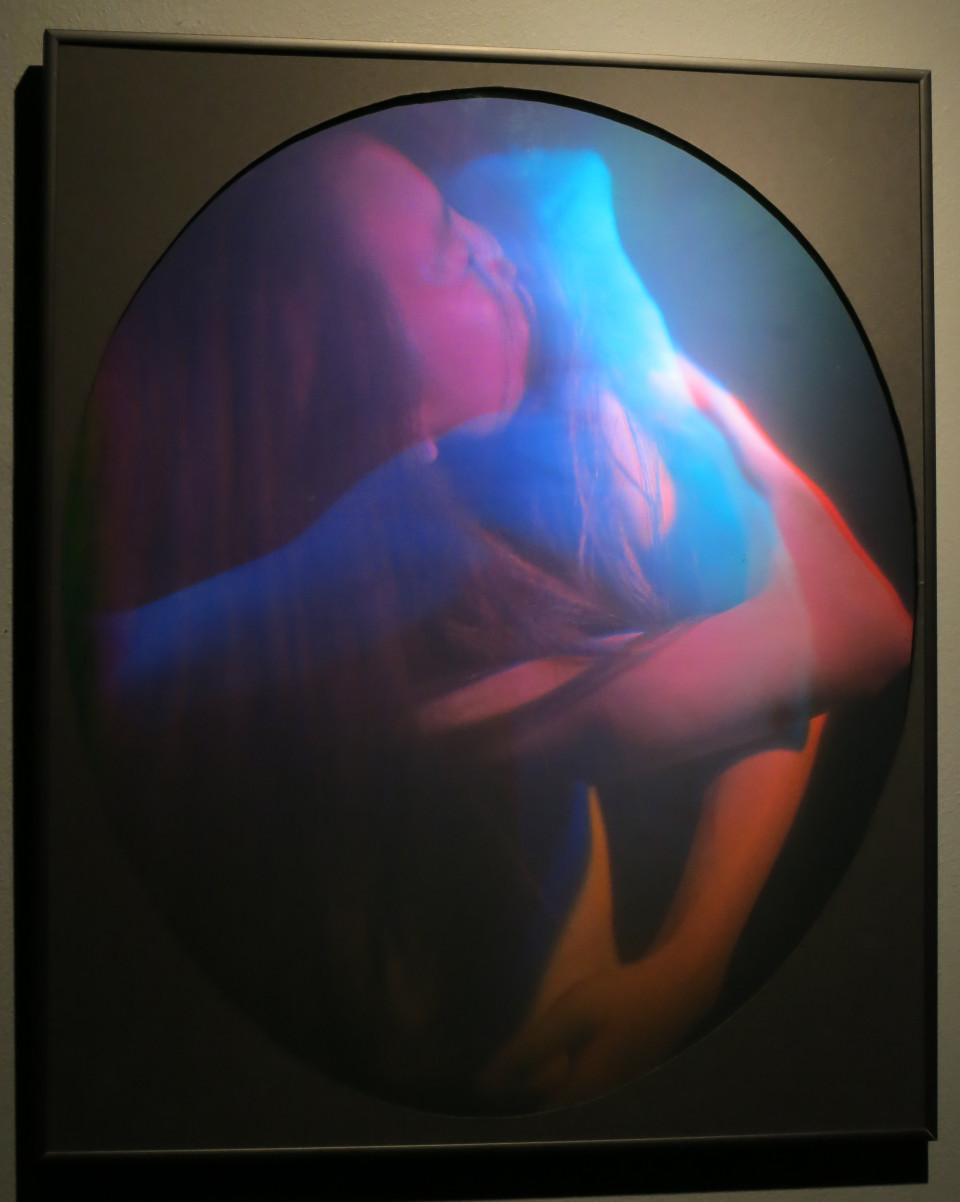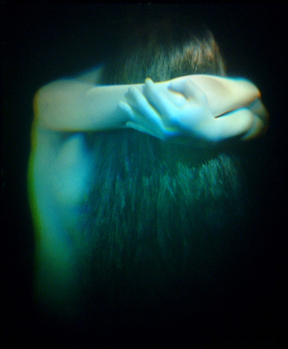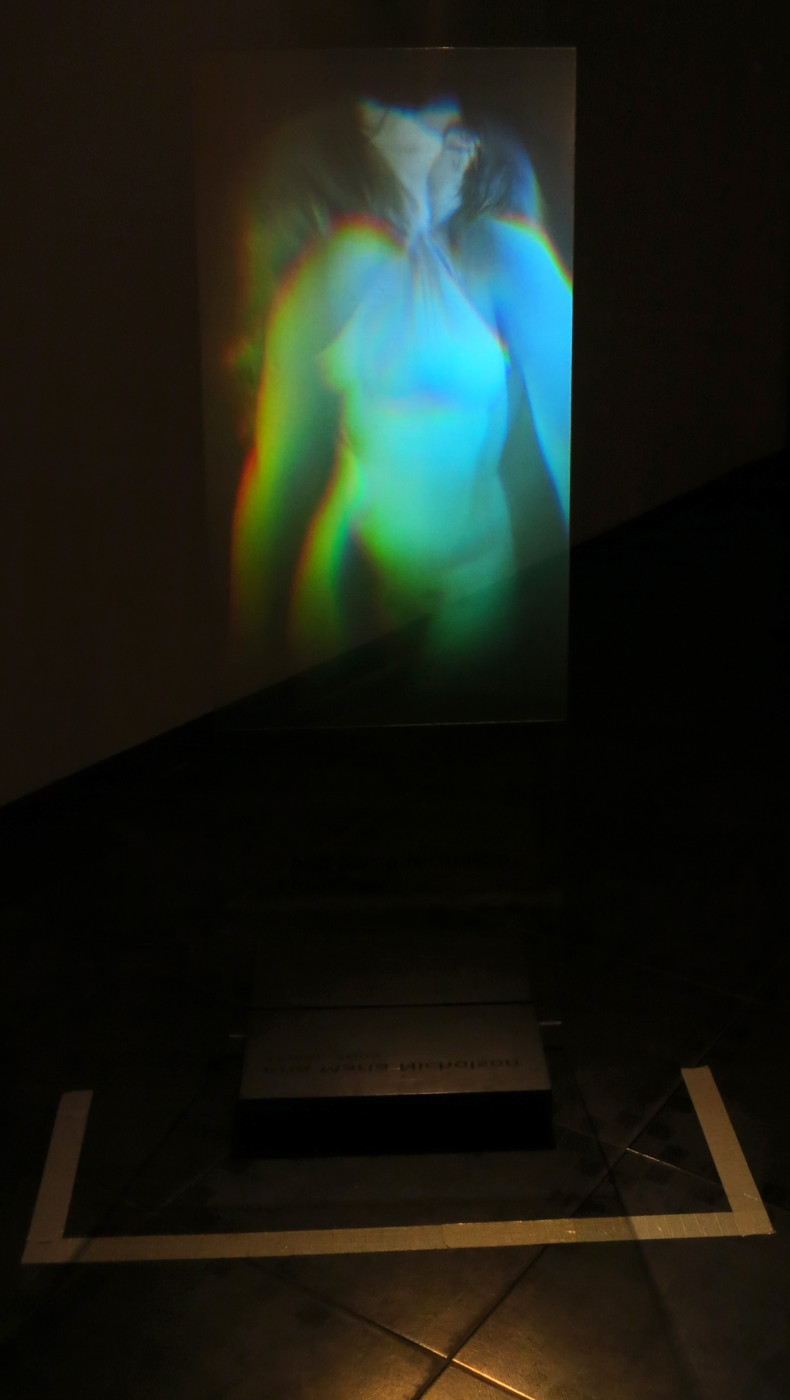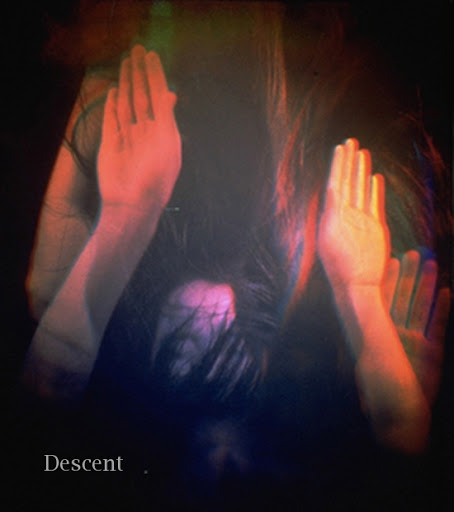 Artist statement: When I started working in holography I became captivated by the way that the medium transformed the human body. The central theme of my work as an artist has always been the human figure: its beauty, its complexity and its ability to express in gesture and movement the hidden realities that lie at the core of the human spirit and heart. When carefully observed the body is but a thin shield, a permeable membrane that can obscure but not obliterate the psychological and spiritual dimensions of each person.
William James wrote, "All around us lie infinite worlds, separated only by the thinnest veils." In my pieces there is a constant reaching out by the figure, a longing for freedom, for the body to break out of its limited envelope and into the light.
The nude figures in my holograms are all engaged in the primordial journey that has been a constant theme of legends and myths. This journey takes us from a state of separation and individual isolation into a position of integration and illumination. It is the pilgrimage of the psyche from its descent into the abyss, the unconscious to a state of transformation and reintegration. Some nude figures are still encased in their cocoon, not yet awakened. Other figures with hair fanning behind them plunge into the world of the unconscious, while others stand transformed within a field of light.
Ana Maria Nicholson, 2009