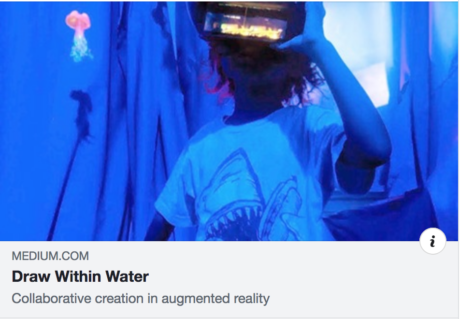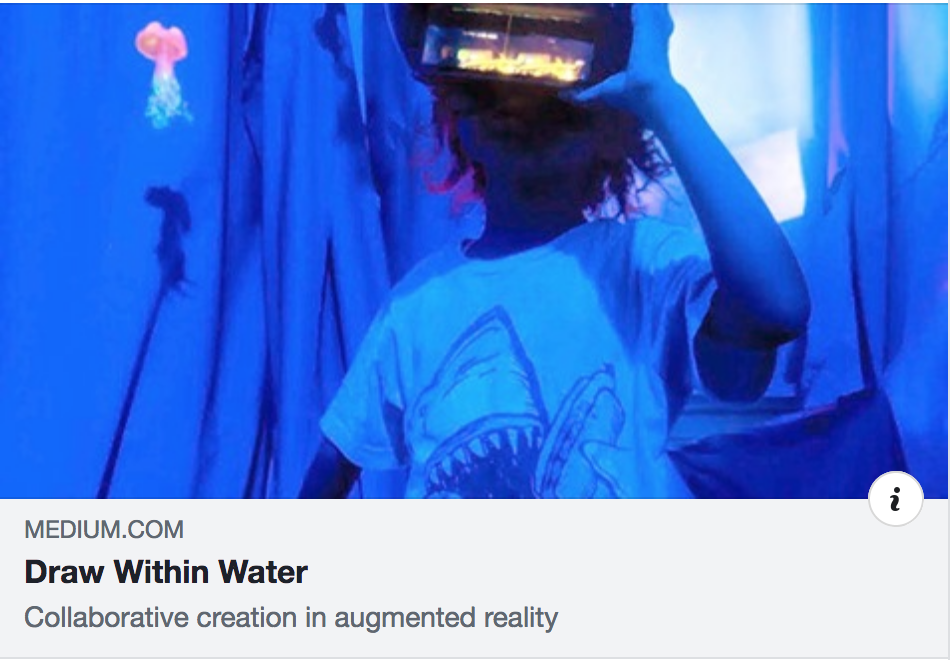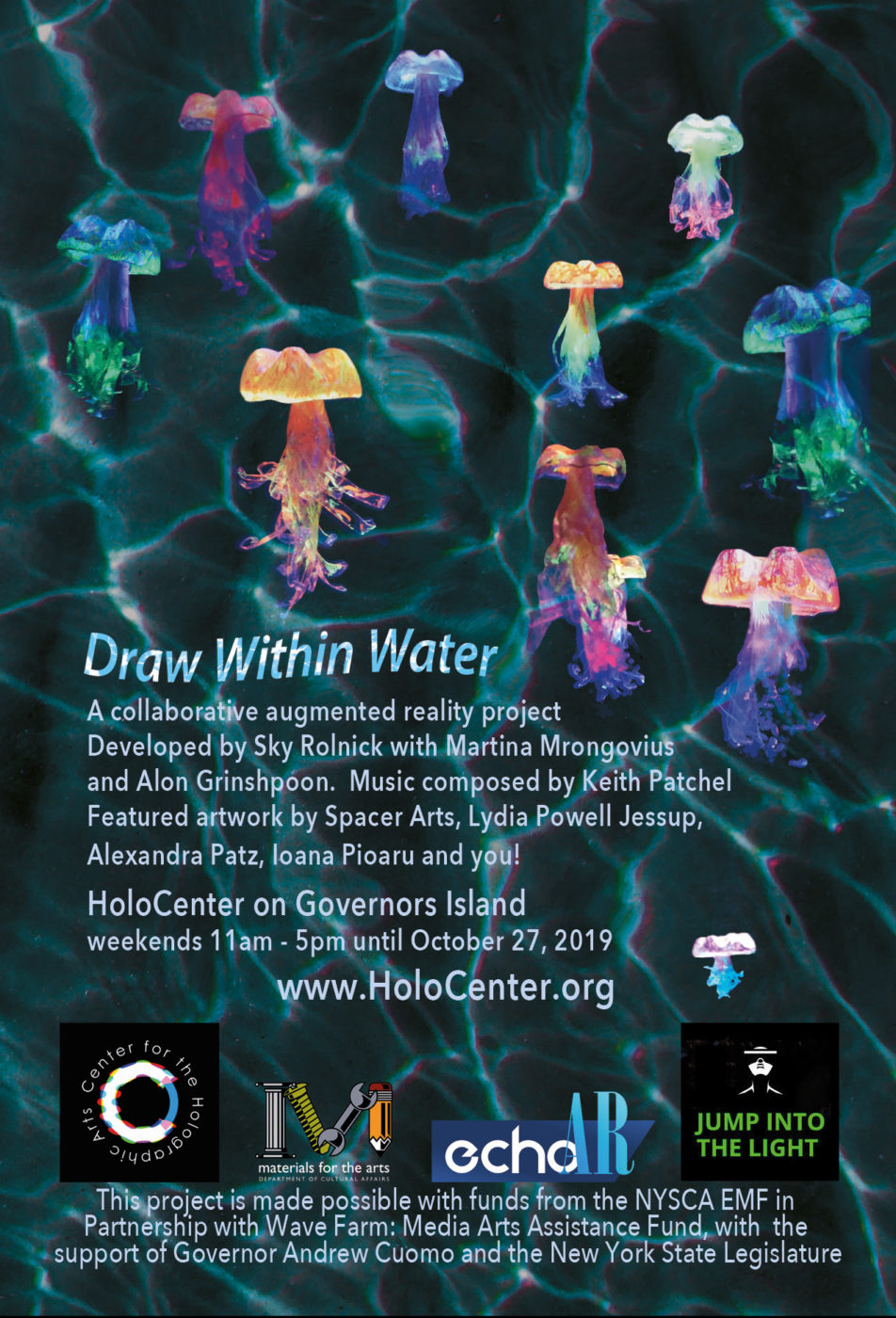 Draw Within Water is a collaborative experience designed to enable different levels of engagement. Participants can draw, add elements or explore. The installation is part of a research project into enable creative collaboration with mixed reality so we appreciate your patience and feedback.
Open weekends 11am -5pm and by appointment until October 27, 2019
HoloCenter on Governors Island
403 Comfort Rd (Colonels Row), New York 10004
Artist Call for virtual 'hand' drawn sea creatures using basic brushes (not the animated brushes in Tilt Brush) or any brush in MirageXR. Avoid pure blue as much as possible to define the creature from the background. Feel free to create in you own style. Export as obj or fbx.
Fugu by Alexandra Patz
If you can animate keep loops to less that 5 seconds or we can work with you to create the movement.  We are working on an interactive mesh for an octopus and a number of other other pre-animated creature shapes so, please reach out if you want to use one as base for your drawing.
Email info@holocenter.org with any questions, proposals, creatures or to arrange a time to create your sea creature (no experience with drawing in AR/VR necessary)
Draw With Water is driven by MirageXR a unity based mixed reality drawing app developed for the project by Sky Rolnik, Jump into the Light co-founder
Integration to augmented reality stickers is supported by Alon Grinshpoon powered by EchoAR.
This project developed from research and organizational development projects to enable the public to engage creatively with mixed reality.  This project is made possible by the support of people who love what they do with funds from the NYSCA EMF in Partnership with Wave Farm: Media Arts Assistance Fund, with the  support of Governor Andrew Cuomo and the New York State Legislature.