A lecture and journey into the future and past of holographic art by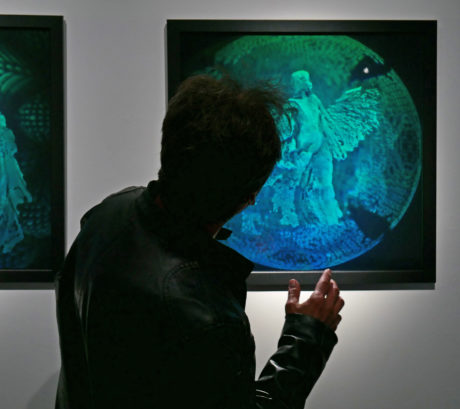 Martina Mrongovius.
Followed by the Secret Speakeasy – I Can See for Miles The History of Photography & Film! …especially 3D!
Explore holograms from the HoloCenter collection and an array of wondrous photographic devices from the Museum of Interesting Things.
December 29, 2019 at 4pm
Museum of Interesting Things
177 Prince St, New York, New York 10012
your $20 will support the HoloCenter's 2020 programs or please consider making a donation
artwork image 'Birth' digital hologram by Lana Blum, commissioned by the Hologram Foundation for IRIDESCENCE