The Holocenter has taken up residence at House 4B in Nolan Park on Governors Island
Public gallery hours are 12-6pm Saturdays and Sundays and by appointment (May 24th until September 28th)
– The Island is open seven days a week 10 am – 6pm for the summer season –

 Directions and Ferry Schedules can be found here
At the Holocenter House you can expect to see more puzzling and tantalizing works of holographic artistry from around the world.  Each weekend a different artist or team will install projection base art in the upstairs gallery as part of the series 'Parallax'.  The Holocenter has also teamed up with the New York Stereoscopic Association to showcase 3D imagery, from random dot stereograms to a glasses-free display for viewing 3D photography.  The New York Stereoscopic Association are also presenting workshops, speakers, special presentations and historic 3D prints every other Sunday at 2pm a schedule of events follows. 
Exhibitions at the other houses on Nolan Park will be produced by the Rubin Museum of Art, the International Center for Photography, the Museum of Math and a number of art galleries and cultural organizations. See you on the Island!
Event Schedule
Every other Sunday at 2pm, the New York Stereoscopic Association will be arranging a short lecture with hands on experience.
These workshops are supported by SPIE Education Outreach and are free to the public. Click here for a video about the first two workshops.

6/8   3D – Right Between Your Eyes
John Zelenka
6/22   How to Shoot 3D with a 2D Camera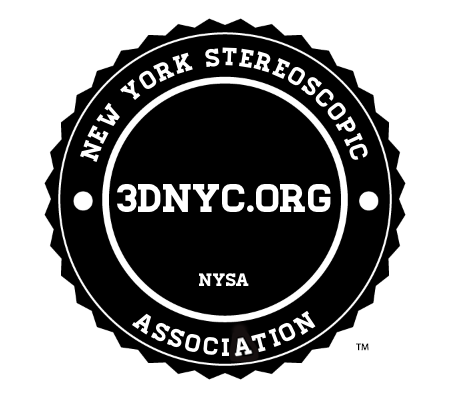 Geralds Marks
7/13   3D from the 19th thru the 21st Century
Carlton Bright
7/22   The Master of The View-Master
Sheldon Aronowitz
8/10   Governors Eye Ball
has been CANCELED –Sorry.

8/24   3D and Drone Technology
Dave Comeau
9/14   Physics of Holography
Pete Rogina
 9/28   Intro to Holography

Sam Moree and Dave Battin