Allison Tanenhaus and Amplifier: Bunnie 'Bonnie' Reiss, Randy Stolinas, Thomas Wimberly
LIGHT WINDOWS at Emerson Contemporary
25 Avery Street Boston, MA 02111
Every night 9:30pm to 2am. May 16-31, 2020
Allison Tanenhaus is a Somerville based artist know for her dynamic glitch art. For One Emerson she created 14 new pieces. Her commission was aimed at celebrating the 2020 graduates of Emerson College whose commencement is postponed due to COVID-19.
In April, Amplifier issued a Global Open Call for 60 artists to submit work to an emergency design campaign. They were looking for symbols that help promote mental health, well-being, and social change work during these stressful times. In solidarity with their global community of artists, they awarded $1,000 apiece to 60 artists, with new winning works announced each week.
The selected artworks are now distributed widely, both online and in the physical locations where they are needed most. All art is also available as free downloads for anyone to print and share. Emerson Contemporary has selected three Amplifier artists to showcase as part of the Little Building projections beginning this Saturday. Once it received the digital files, gallery staff turned them in to dynamic digital animations perfectly suited for large-scale projection.
Together these works celebrate the graduating students of Emerson College while also honoring all the essential workers out there.
More...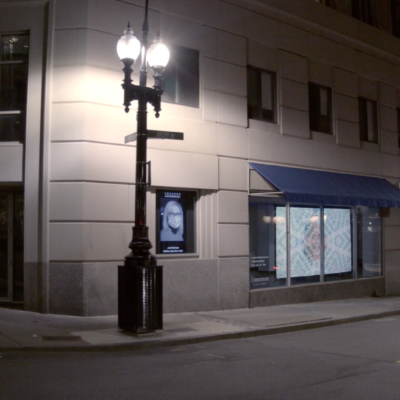 Sending Light