The Holocenter was located at the Clock Tower in Long Island City from September 2013 – April 2014.
The historic lobby and vaults of the Bank of Manhattan gave us the space to present stunning large scale holographic installations.  At the Clock Tower we presented the major exhibitions 'Interference:Coexistence' and 'Uncertain Worlds' as well as numerous events including Polarity, HoloJams, Chromascope, HoloKids and the massive Farewell Extravaganza
The Vault Gallery in the basement and bank vault  showed a selection of works and housed our archive of holograms, reference books about holography, artist books, DVDs and catalogs.  In the screening room videos about artists and how to make holograms could be viewed.
We are looking for a new space to make a permanent public museum please contact us if you can help.
To hear about pop-up exhibitions, special events and the next location >>> join the mailing list 
The Clock Tower gallery was made possible by the generous support of Andover Realty through the organization No Longer Empty.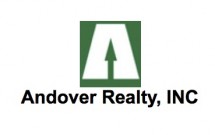 The HoloCenter exhibition program is made possible by the Queens Council on the Arts with funds from the New York State Council on the Arts with the support of Governor Andrew Cuomo and the New York State Legislature and from the New York City Department of Cultural Affairs in partnership with the City Council.