A signal goes out and makes contact from a location that is unknown. Projections of Madam VEGA a bio-pirate comes through. She offers us glimpses to her rituals, behaviors, and horticultural activities performed from a secret and distant location. In her private laboratory, she attempts to recultivate lost species on a dying planet. This is the third iteration of an ongoing virtual performance series that first aired in 2017. The fantastical narrative was constructed during an isolated period living in the Arctic during the winter stretch of darkness, a time when the sun sinks below the horizon and disappears out of sight for several months. The icy desert landscape and time spent in the wilderness became a jumping off point for this series that takes place on an other earth—a reoccurring location that reimagines an uncanny earthlike landscape where humans no longer exist.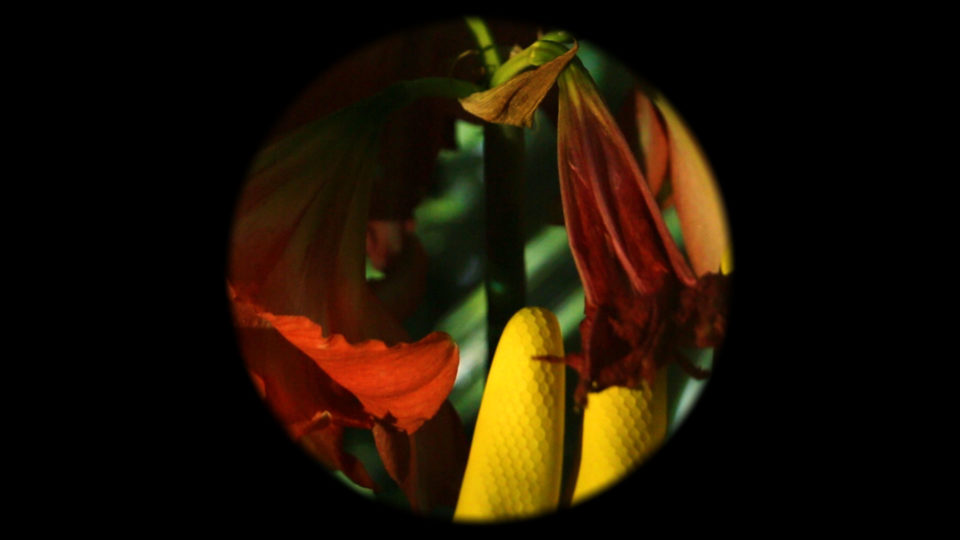 Rachel Guardiola is an interdisciplinary artist and naturalist. Her practice investigates the intersection of art, science, and human relationship to wilderness through lens based technology.
Rachel Guardiola has been a recipient of the Hamiltonian Gallery Artist Fellowship and Studio Residency at School 33 Art Center. She has exhibited internationally with List í Ljósi, The Halide Project, Rhizome, Light City Baltimore, Artscape, Ortega y Gasset Projects, Wassaic Project, Dakar Biennale de l'Art Contemporain, Sydney College of the Arts, Studio Vortex, Rhode Island School of Design Cenci, and Washington Project for the Arts amongst others. Rachel has been an Artist in Residence at MASS MoCA, A.I.R. Gallery Governors Island, Arctic Circle Art & Science Expedition, HEIMA, Vermont Studio Center, and Atelier de Visu. She is currently Faculty [with] Photography and Digital Media at the University of Colorado, Colorado Springs. She received an MFA from the Maryland Institute College of Art and BFA from the Rhode Island School of Design. Rachel served as an Environmental Extension Agent for Peace Corps in Senegal, West Africa where she worked in agroforestry, water sanitation, environmental education, and health specific to the sub-Saharan region of the Sahel.