Eric Leiser
a solo exhibition of luminous holograms
HoloCenter at Flux Factory, Long Island City, May 1-10, 2015
The holographic image evokes with its multidimensional existence, eludes with its transparent volume and draws with perceptual phenomena the viewer into a philosophical paradox. The dynamic flux of perception understood through intuition is the idea of the intertwining of perceiver and perceived linked by light. The holographic image not only is spatial and color perception, the pure product of light, but this light coded information is always in the process of self-construction with our eyes, according to our movements and the point of view adopted. In Holonomic Eric Leiser presents a series of luminous holographic images of sculptures involving falling snow and light on splashing water made with a Ruby Pulse Laser in conversation with holonomic brain theory, developed by Neuroscientist Dr. Karl Pribram (1919-2015), a model of human cognition that describes the brain as a holographic storage network. Nueropsychology describes engrams as a means by which memory traces are stored as biophysical changes in neural tissue in response to external stimuli. This investigation of perception as the medium which can be applied to understanding all reality, Leiser points out how human cognition is intrinsically involved with co creating our perceived world.

-Eric Leiser, 2015
Artworks created at the HoloCenter Pulse Laser Studio at OSU and with Island Holographics.
Eric Leiser is an award-winning artist, filmmaker, animator, puppeteer, writer, holographer working in the New York and California. A graduate from CalArts Experimental Animation program, he creates animated and live action feature films and shorts as well as works integrating animation, holography, puppetry, painting, live performance and installation.
His most recent solo exhibitions include Gallerie Du Haut Pave, Paris, France, All Things Project Gallery in New York, Fringe Exhibitions in Los Angeles, the Central Academy of Fine Arts in Beijing and the Ruben H. Fleet Space Museum in San Diego. Group exhibitions include Spencer Brownstone Gallery, Holocenter, Cabinet Magazine, Mass MOCA among others.
His stop motion animated/live action films have been shown at the Museum of Modern Art Antwerp, Victoria and Albert Museum, The Istanbul Modern Museum of Art, MoMA, New Museum, The MIT Museum, The Ruben H. Fleet Space Museum, Thessaloniki Contemporary Art Museum, Centro Cultural Ricardo Rojas Museum de Buenos Aires, MASS MoCA,(BFI) British Film Institute, Four-Dimensions Space Art Museum, Beijing, CAFA Beijing, Aster Arts Plaza Hiroshima, Anthology Film Archives, Los Angeles Filmforum, REDCAT, San Francisco Film Society, Goldsmiths College London, California Institute of the Arts and the School of the Art Institute in Chicago among others.
Eric is an alumni of CalArt's Experimental Animation program.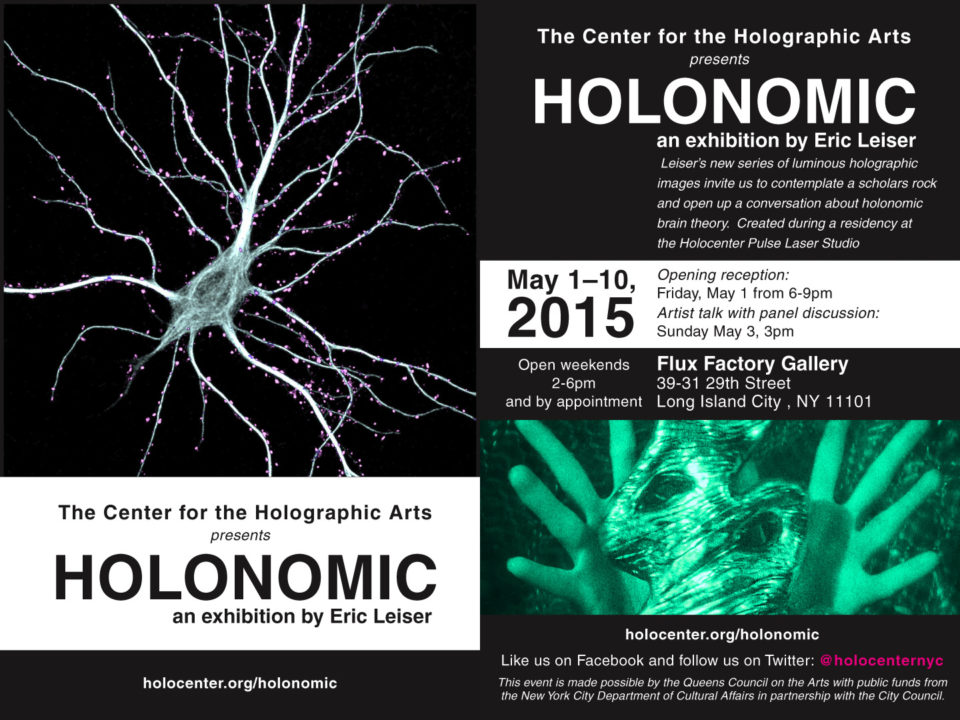 This event is made possible by the Queens Council on the Arts with public funds from the New York City Department of Cultural Affairs in partnership with the City Council. 
More...