Light Magic
Rudie Berkhout
April 18 – May 30, 2009
This retrospective exhibition showcased Rudie Berkhout's holograms and laser works to celebrate his life in art.

"My hope is to reach the subtler levels of perception, holding up mirrors for thoughts, that reflect the magic that surrounds us."
– Rudie Berkhout
This was the last show in the Long Island City Center for the Holographic Arts Gallery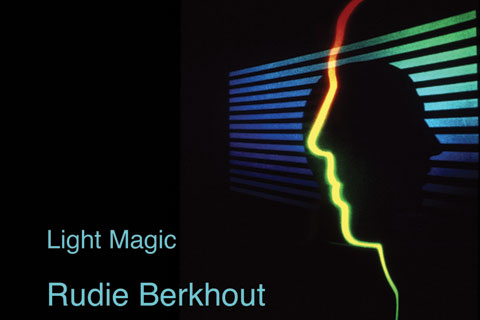 Rudie Berkho
(born Amsterdam 1946 – died Catskill, NY 2008)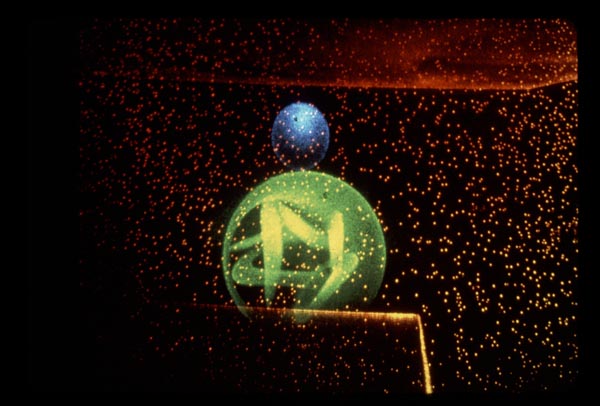 Berkhout started working with holography at the New York School of Holography in 1975 before establishing his own studio in the city. His work considered light as the medium itself and he sought to reveal its mystery and beauty through holograms and light installations.
Berkhout embraced holography with its seemingly infinite potential for development and exploration. He was a pioneer of intricate imaging techniques, which captured the magic of light.
This retrospective exhibition celebrates Berkhout's life in art and his contributions to the artform of holography. The works presented in 'Light Magic' span 33 years – focusing on his transmission works of the late 70s and early 80s to his refection pieces that catch light in organically folding structures.
Berkhout was involved in numerous exhibitions including, "New Directions in Holography" at the Whitney Museum of American Art, "Mehr Licht" at the Kunsthalle (Hamburg, Germany), "Unfolding Light, The Evolution of Ten Holographers" at the Salvador Dalí Museum (Saint Petersburg, FL), as well as solo exhibitions at the Walker Art Museum (Minneapolis, MN), the Fukuoka Art Museum (Fukuoka, Japan), and the Anchorage Museum of History and Art (Anchorage, AK).
Berkhout created public installations of his works at Bank of America Technology Center (Charlotte, NC), the Department of Transportation of the Netherlands, and an atrium installation for the University of Wisconsin. He invented the Novia Lighting concept – a system of low-wattage lasers and holographic diffractions that create a cosmos of light.
As well as pursuing holography Berkhout was a talented musician and involved in the community of Catskill, NY.
"Rudie blazed a trail and produced some of the most significant creative
works using light as a dimensional medium. Many of these works
are in major art collections world-wide. He had a quiet calm,
and an intense commitment. He will be sadly missed."
– International Holography Fund, 2008
More...
Rudie Berkhout