Strata Series
Sally Weber
May 6 – June 30, 2006
and the The Butler Institute of American Art
October 8 – December 3 , 2006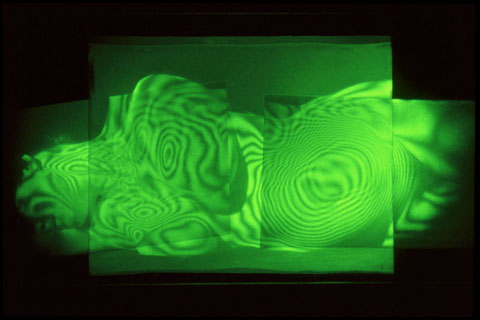 Patterns of motion pulsate in these works which utilize a holographic technique to reveal the movement of breath, blood and muscle tension on the surface of the body. "If these patterns are constant but unseen," the artist asks, "how many other layers of body and mind are hidden from us?" Weber's entire "Descent from the Strata Series – Holograms and Photographs 1996-2006" will be shown for the first time in its completed, six-part state in this exhibition.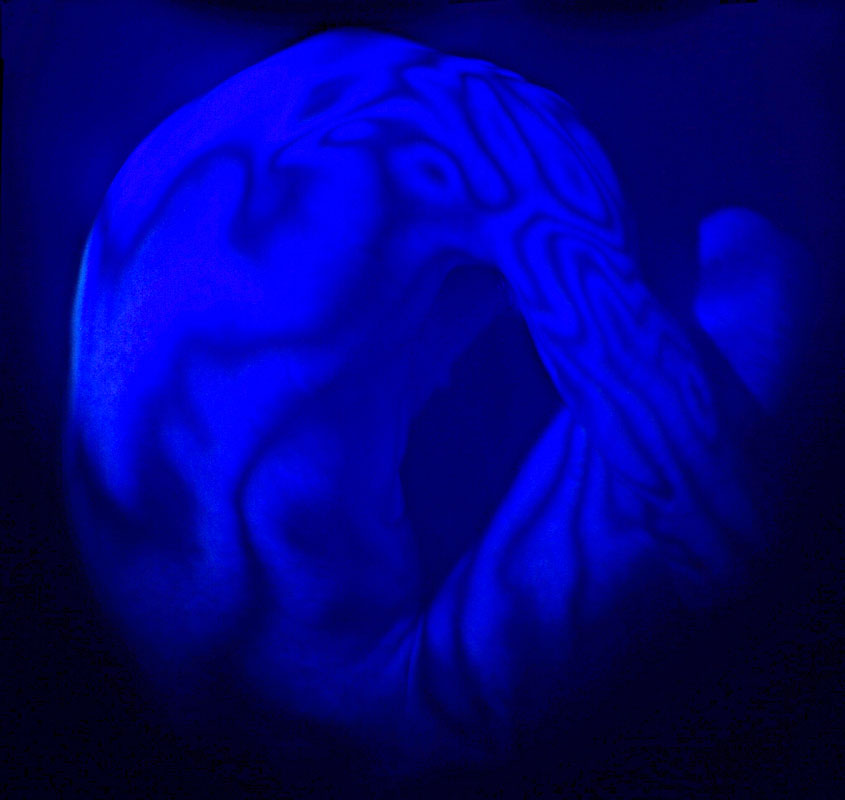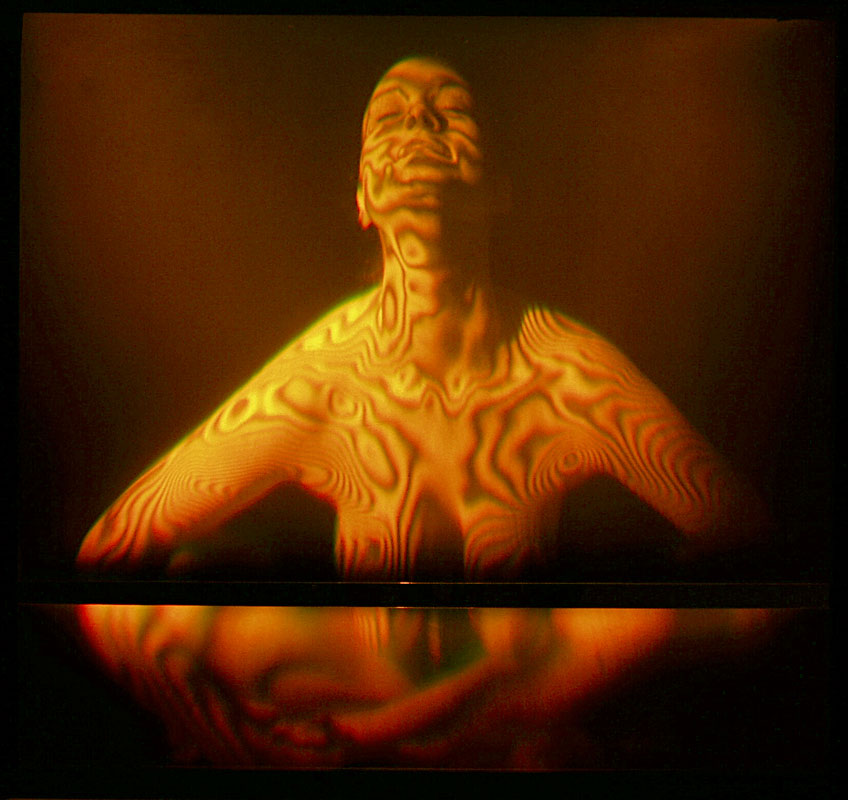 Artist's Statement
Light changes. It measures time and space. As an artistic medium it is transient; altering mood, content and intent.
In working with light, my installations explore the experience of transformation. Light is my means, holography and photography my media. Attempting to capture an experience of transience, hold it a moment and pass it along is a way of telling the tale. The same stories have been told through time, but every generation has the opportunity to retell them again with the technologies of their age.
Light is my metaphor and means of touching something inherently eternal and momentary.
– Sally Weber, 2006