May 5 – July 30, 2017
HoloCenter on Governors Island
Ideas propagate, patterns resonate and space transforms
The sensation of a ripple brings our awareness to change. The rhythm of energy, force, time and space shape our consciousness and shift reality into new configurations. Change is woven into perception and unwoven into narratives. Detecting ripples we feel the unseen, we reconstruct the past from the impact of events. Our bodies use ripples to probe reality, and create ripples to change it.

The holographic image is created from rippled patterns of interference within the print. Light is shaped by the captured structure as it travels through the hologram. The holographic scene perpetually reconstructed.
Patrick Boyd • Betsy Connors • Guillermo Federico Heinze • Linda Law • Waldemar Mattis-Teutsch • Sam Moree • August Muth • Ana Maria Nicholson • Julius Schmiedel • Dan Schweitzer • Ray Park • Doris Vila • Steve Weinstock • Tobias Wolter
with high speed video by Phred Petersen and Dr. Matthew Taylor
curated by Martina Mrongovius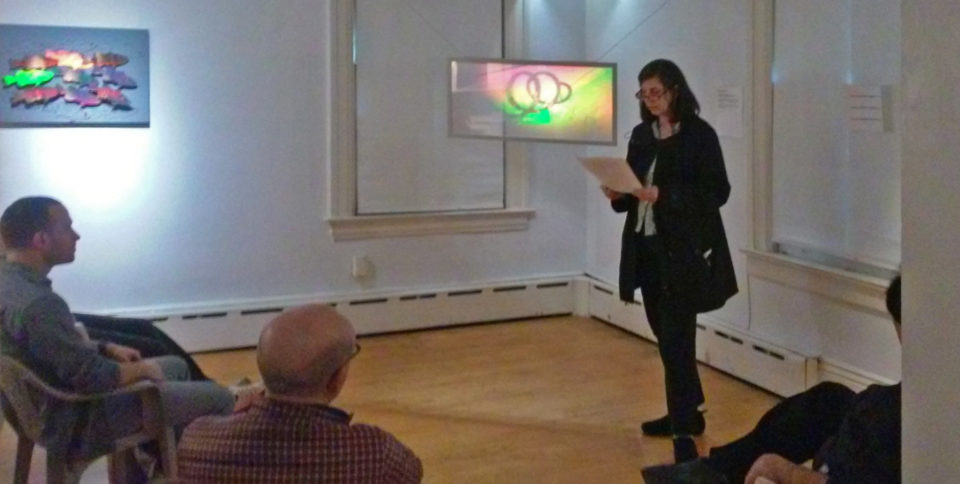 The Center for the Holographic Arts is supported in part by the Hologram Foundation and receives exhibition funding from the New York State Council on the Arts with the support of Governor Andrew Cuomo and the New York State Legislature
More...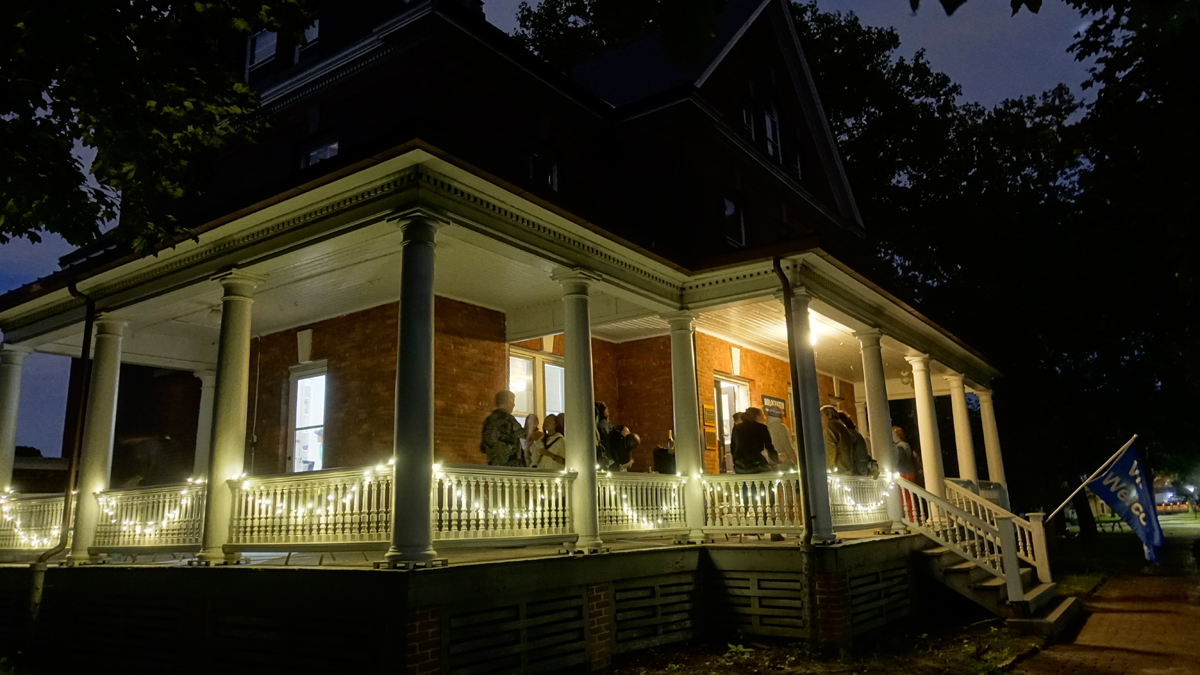 HoloCenter on Governors Island