LIGHT WINDOWS was an exhibition by artists at home and in closed venues during May 2020. Over 90 of these light art installations were documented and can be discovered on the world map below.
#LightWindows
Light has the ability to reach out while we isolate within cities. While many places have been boarded up these projects are beacons of inspiration. LIGHT WINDOWS brings art to hyper local audiences as well as forging an international community. The project grew throught May, 2020 as a gesture of unity across closed borders.
LIGHT WINDOWS is an exhibition for neighbors, a thank you to essential workers and a tribute to those who we have lost to COVID-19. Explore the map of artworks, watch performances, talks and art streams from the International Day of Light and get creative lighting up your windows.
Full screen the map to see all locations.
Zoom in or use the location links to reveal more artworks.
WORLD | EUROPE | Nth AMERICA
NEW YORK | MELBOURNE | COLOGNE | BERLIN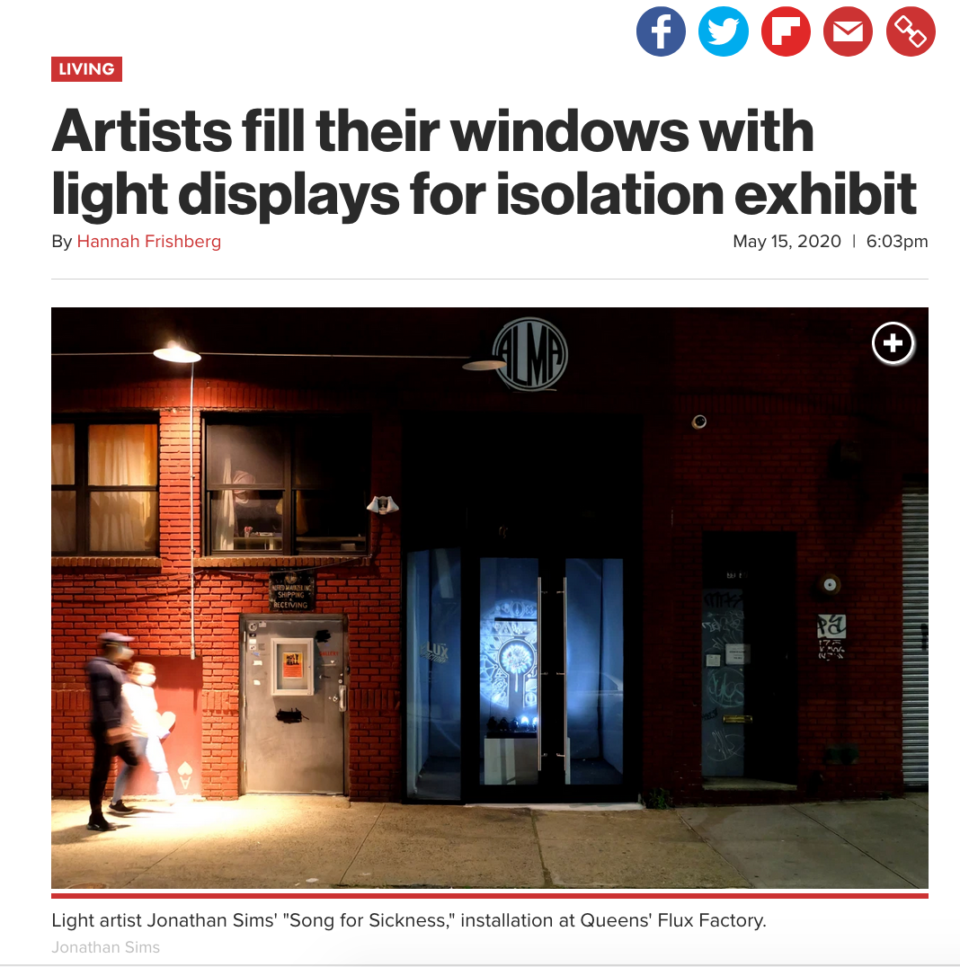 HoloCenter Exhibitions are supported by New York State Council on the Arts with the support of Governor Andrew M. Cuomo and the New York State Legislature; and by, the NYC COVID-19 Response and Impact Fund from The New York Community Trust; and by, the Queens Council on the Arts with public funds from the New York City Department of Cultural Affairs in partnership with the City Council; and by, the generosity of individuals.