A grouping of 5 small paintings, hung in tight formation, beside a larger painting, all illuminated by videos from a short throw projector placed on a small plinth on the gallery floor.
Through integrating digital technology and traditional painting, these works investigate whether painting is simply a material or something more. Perhaps this is what portraiture looks like in an alternate reality or the distant future? This body of work approaches light as both a technology and an art material, with the content of the paintings featuring fire, lightbulbs, flashlights, overwhelming natural light, and light from smartphones. Through its many figurative depictions, the recurring theme of fragmentation and the use of smartphone videos, this wall of works also explores human connection in this fractured, digital age– an age inundated with images from our various devices, all powered by light, with thousands of different realities that we can effortlessly tap into by simply touching a screen.

Nic Koller, 2021
Nic Koller is a multidisciplinary artist whose works explore the outer-boundaries of collage. Regardless of the medium, Nic depicts common people and places as representations of people while embracing spontaneous, collaborative moments as the foundation of their process. They began working in video collage over 7 years ago and have found that this alternative multi-camera style speaks to the hyperstimulated and disjointed space that many of us live in today. Over the last 2 years, Nic has merged their video and painting practices in an attempt to create new images, moving paintings that combine digital and analog forms and explore light as both a medium and technology.
More...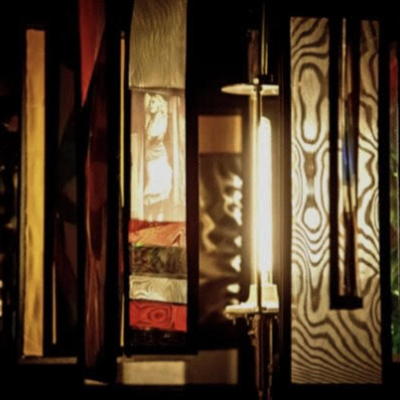 SPACE:LIGHT Alternate Reality