'I look at holography as a dance of balance – a Rosetta Stone – between art and science. The primitive and the sophisticated. The past and the future. A balancing beam of light and dark.'
Sam Moree is an artist who has worked with holography, video and sculpture for over 40 years. His holographic artworks create sweeping fields of light with dynamics achieved through layering. He draws viewers into a choreographed dance with the visual, revealing details and ever changing relationships of color and space.
Sam Moree was closely associated with the New York Museum of Holography in SoHo where he participated in numerous exhibitions and presented an inspirational solo show, ʻFlux' in 1982.
Sam Moree co-founded the New York Holographic Laboratories in 1977 with Dan Schweitzer and joined the Center for the Holographic Arts in 2001 enabling a number of artists from around the world to produce stunning holographic artwork. As well as being a mentor for many well-known holographers, Sam teaches a holography class for the School of Visual Arts in his Manhattan studio.
Sam is renowned for his sculptural pieces that incorporate holograms and his work with rainbow holography. In 1996 he was awarded a fellowship at the Academy of Media Arts (KHM) Cologne, Germany. Some of Moree's most notable exhibitions have been at Center Pompidou in 1985; the Kuntshalle Hamburg in 1987; Pulhiem Museum of Holography in 1985; and the Dali Museum in St Petersburg, Florida 1999.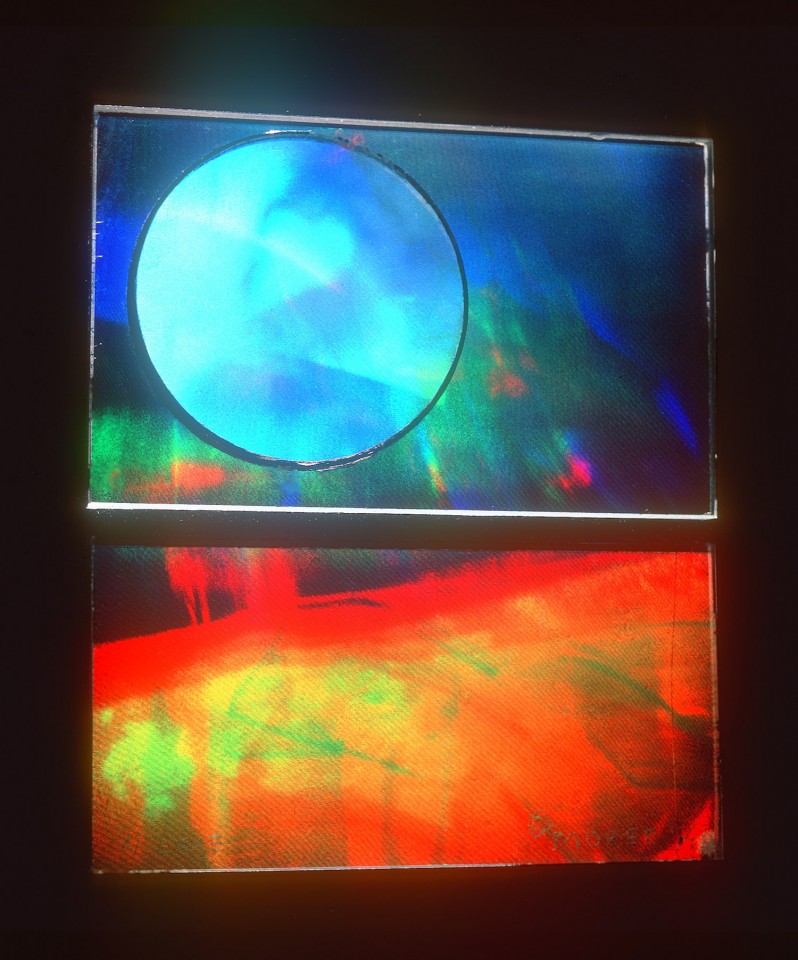 ---
Exhibitions & Artworks at the HoloCenter

---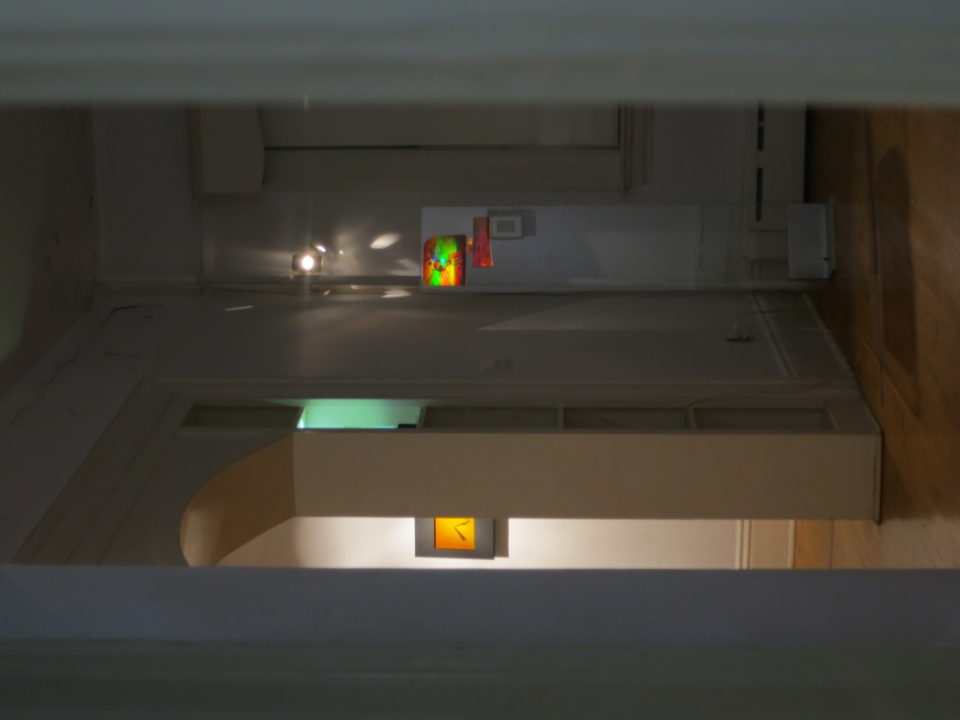 Seashore, in Holograms! Light as Color, HoloCenter on Governors Island, 2016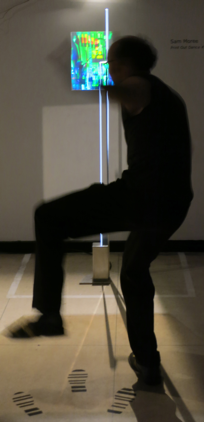 Print out Dance #3, 1985 in Interference Coexistence (September 6 – October 19, 2013)
Approaching Print Out Dance #3 a series of footprints lead viewers into a dance with the sculpture. Viewers however quickly switch to another kind of dance, moving around to play the detailed animation of the hologram. Moving around you become aware of how much is hidden within the composition; numbers, letters, another footprint and even a shadow of the sculpture itself darting in and out of view. The artwork never leads to single vantage point where the scene is revealed, but invites us to dance with it again and discover something new.
Catalog of artworks by Sam Moree